PRODUCT DETAILS
---
Slitting line
Slitting Line, also called slitting line machine, is used to uncoiling, slitting, recoiling the steel rolls into demand width steels. It can be applied to process the chilly or hot rolled steel coil, Silicon steel coils, tinplate coils, Stainless steel as well as shade coated steels.
1. Function: It is utilized to the longitudinal reducing for the steel coils as well as rewinding the slit strips right into coils.
2. Benefits: Practical to run, high reducing accuracy and use aspect of the product, takes on the infinitive speed.
3. Structure: Make Up of Decoiler, feeding gadget, slitting machine, recoiler (Rewinding) maker.
4. Product can be refined: galvanized steel, stainless steel tinplate, silicon steel, copper as well as aluminum, and so on.
5. lndustries can be related to: steel factory, transformer, electrical electric motor, electrical tools, automobile, building materials, door, packaging markets.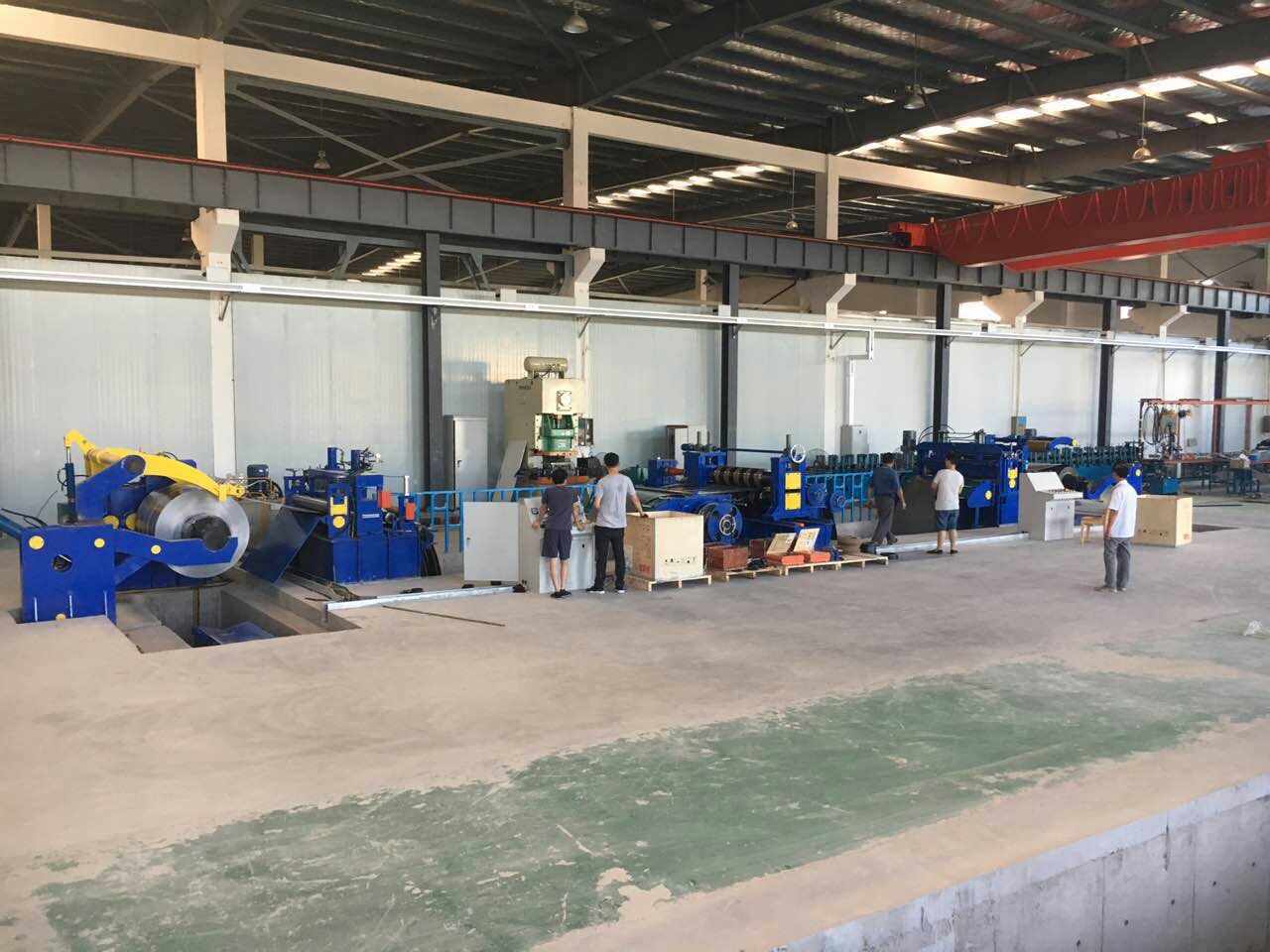 Layout of the whole Steel Slitting Machine
Decoiling------straighten----cutter----slitting---- recoiling for waste strip---- Tension------recoiling
Main Components of Steel Slitting Machine
| | |
| --- | --- |
| Hydraulic entry coil car | 1 Unit |
| Hydraulic decoiler | 1 Unit |
| Press and pinch device | 1 Unit |
| Hydraulic head cutter | 1 Unit |
| Side guide device | 1 Unit |
| Slitter | 1 Unit |
| Scrap winder | 1 Unit |
| Tension stand | 1 Unit |
| Recoiler | 1 Unit |
| Hydraulic exit coil car | 1 Units |
---